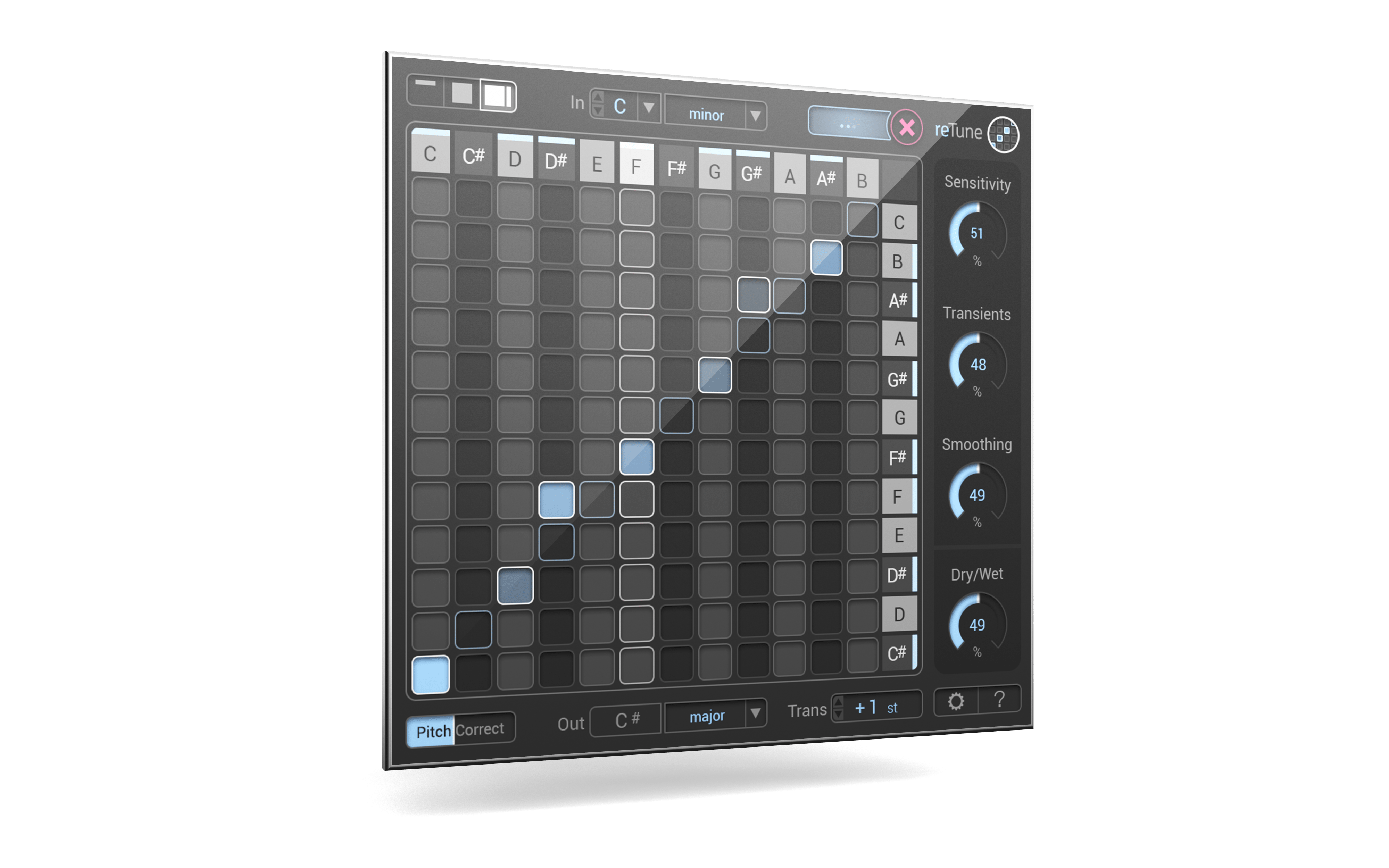 The Ultimate In Pitch Manipulation – now over 30% off!
Change the melodies/harmonies of your samples to suit any song!
RETUNE is a real-time pitch manipulation plugin that lets you manipulate the melodies and harmonies in your audio. It works on everything from individual sounds to polyphonic audio and finished mixes by letting you to do the following:
Change the melodies/harmonies of your samples to suit any song
Keep your instruments in tune when playing in real-time
Fix notes that were recorded incorrectly by adjusting their pitch
Completely control your music by changing the key of entire songs
Manually set your own pitches by use of MIDI
WHAT THE PROS HAVE TO SAY
Benn Jordan is one of the most watched and respected YouTubers in the world of pro audio. Watch and listen as he uses RETUNE in this video.
"There's no other pitch algorithm that even comes close to zplane's. This is most evident with reTune - it smoothly transitions your audio into any key or chord without artifacts."
Pete Boxsta Martin (Jessie J, James Arthur, Mali Music)
"The zplane plugins give you awesome creative pitch and formant control over your audio!"
Milan Heyboer (Black Sun Empire)

Based in Germany and founded in 2000, zplane has developed award-winning software that's been licensed to leading music platforms such as Ableton Live, Bitwig and FL Studio. Their products have played an integral role in shaping the last decade of music culture and can be heard on countless songs of the last 15 years.
BRANDS THAT USE ZPLANE'S TECHNOLOGY