zplane releases a new feature update for élastiqueAAX
This free update is recommended for all elastiqueAAX and elastiqueAAXtce users.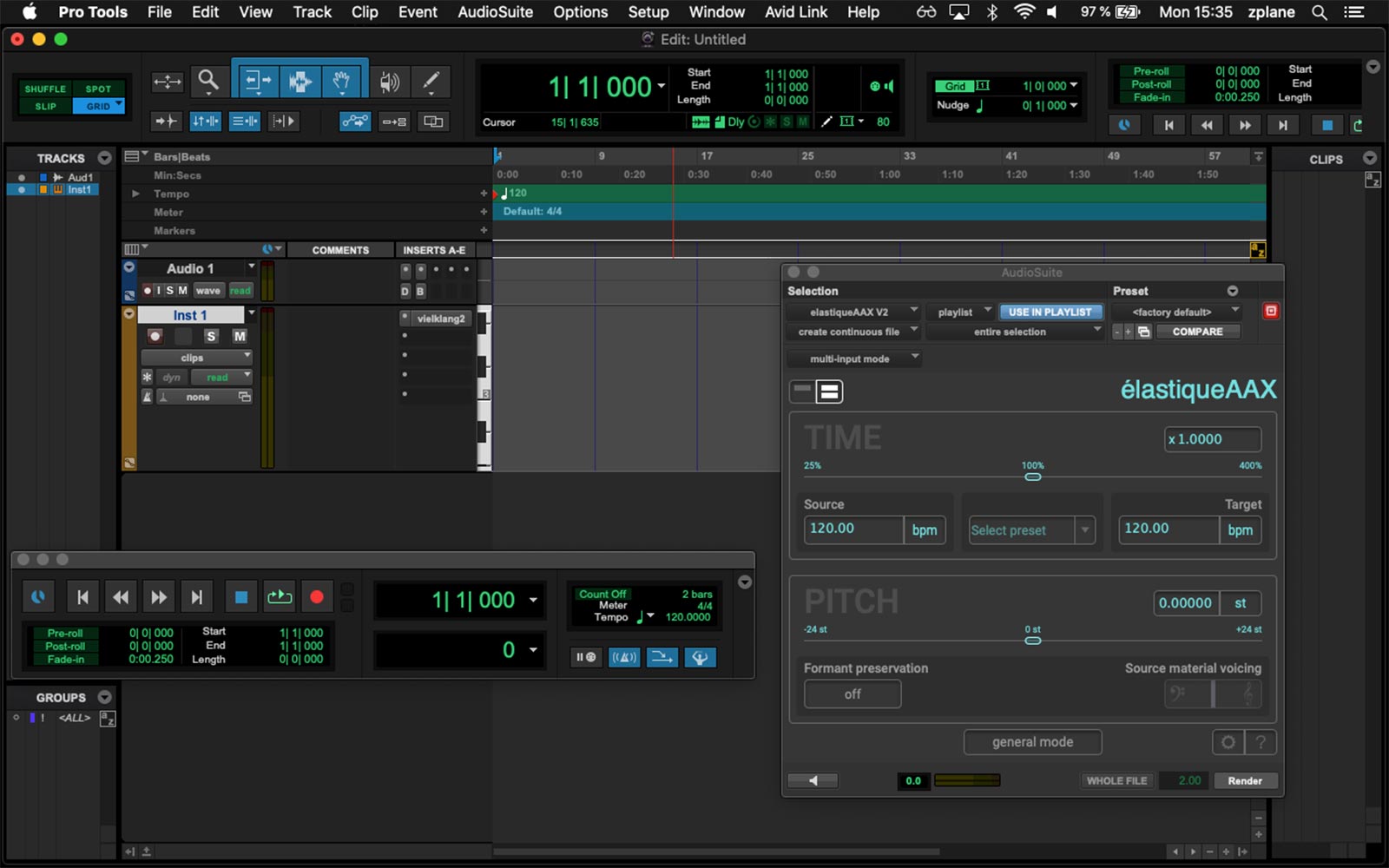 The following issues have been fixed in this version:
(all) new : plugin engine updated to elastiquePro v3.3
(all) new : time source and target values can be set as absolute times
(OSX) fixed : Pro Tools crashed when some Dolby plugins are installed
élastiqueAAX can be purchased online at the product website. élastiqueAAX is available for €299 (incl. VAT).