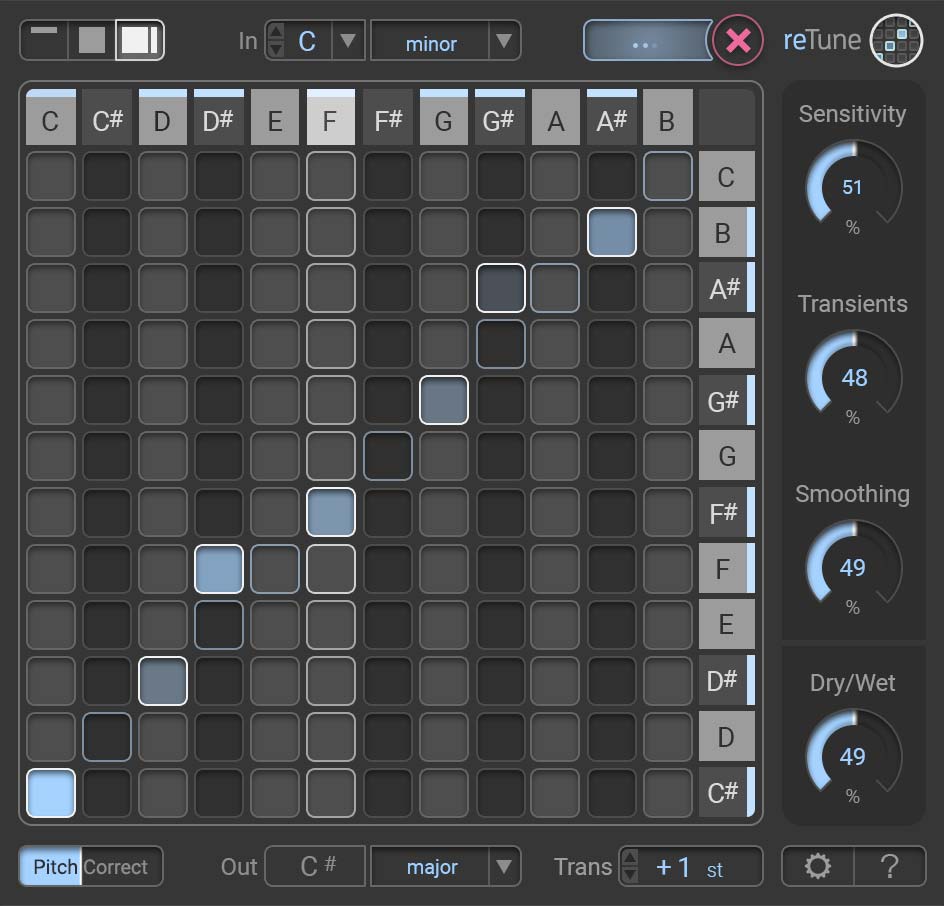 real-time polyphonic pitch correction for any audio material
gently shape up an out of tune instrument
or completely change the key of an entire song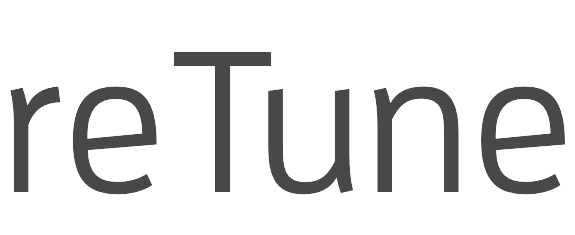 Real-time polyphonic pitch correction
Correct or manipulate the pitch of any audio material.
Gently nudge an out of tune instrument or abruptly change the key of an entire song.
reTune is a pitch manipulation powerhouse using zplane's TONART V2 pitch detection technology.
It may sound like magic, but it actually works and works, and sounds great.
reTune can shape up the tuning of a single instrument or vocal recording.
It can change the key altogether and it can even do it on polyphonic recordings or full tracks!
reTune can detect the key of the music you feed through the plugin. With the key detected you can decide on another key for output and reTune will transpose and shift tones to match the desired key. You can manually set the mapping for each note if desired. Map all notes to G#? You got it.
For shaping the sound and pitch, additional controls include sensitivity of the pitch correction, transients shaping as well as a smoothing of the pitch contours.
Key Features
Real-time processing
Automatic input key detection using zplane's TONART V2
Fully configurable input-to-output pitch mapping
Presets for major/minor scales, church modes, gypsy and chromatic scales
Controls for pitch detection sensitivity, transient levels and pitch contour smoothing
Automatic pitch correction to the nearest semitone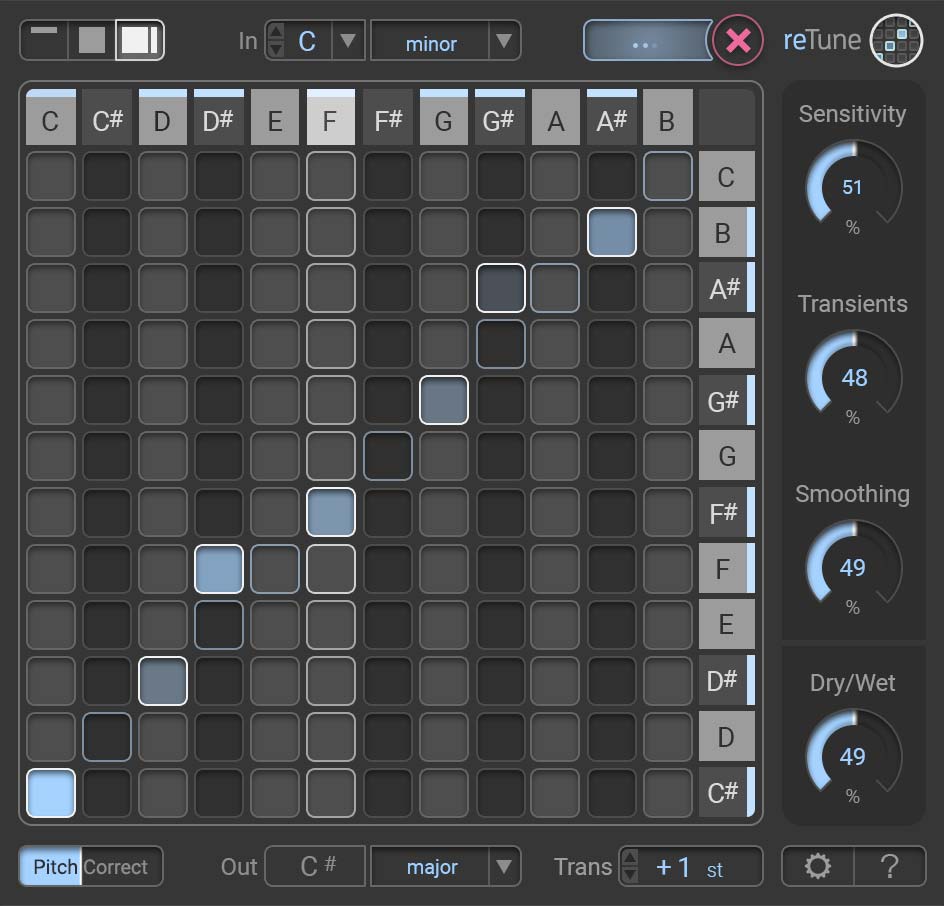 Technical Specifications
Audio format: 1-2 channels (I/O), 44.1-192kHz sample rate
Plugin format: AAX, AU, VST2, VST3
Plugin latency: 140ms
Min. system CPU: 2GHz
Supported Operating Systems*:

Windows 10 & 11
macOS 11, 12 & 13 | Intel & M1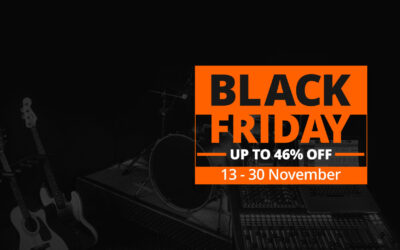 This Black Friday we're offering up to 46% discounts on a vast selection of top-notch audio tools. Don't miss out on this limited-time opportunity to elevate your sound.
read more