CONTACT US
Before contacting support, please make sure that your problem
is not covered in the manuals, in the FAQ section or in the forum.
Online
e-mail:support@zplane.de
internet: www.zplane.de
Contact Form
Please tell us:
• the exact version number of your product (see the about window)
• your operating system and computer configuration
• a detailed description of the problem and how to reproduce it
• your registration information
Please write your request in English or German.
zplane Profile
About
zplane is a research-focused company that provides state-of-the-art music processing/analysis technology and know-how to the music industry. Our passion is to combine our backgrounds, sound engineering, classical musical education, making rock'n'roll with scientific approaches to open up new ways of producing and processing music on computers.
Solutions
We focus on intelligent signal processing solutions like artifact-free time stretching and pitch shifting and on music analysis technology, dealing with the extraction of high-level musical information from the music signal like tempo, rhythm, melody and key. We make all technologies available for licensing to the music industry in form of ready-to-use SDKs. Hard- and software design and development services are available on various native and DSP platforms and operating systems.
References
Please visit our references page to learn more about what companies successfully integrate zplane.technology.
Educational
The unique research-focused business model of zplane allows us to switch between the academic and commercial context as required. zplane staff is not exclusively focusing on product development, we are also involved in research and lecturing at the Technical University Berlin and the University of Arts Berlin, share our knowledge in scientific publications and supervise master and diploma theses.
Awards
zplane was founded in January 2000 in Berlin, Germany, by Tim Flohrer, Dr. Alexander Lerch and Martin Schwerdtfeger and is a winner of the Innovation Award 2000 for Multimedia Technology granted by the German ministry of economics and technology.
Educational Program
Full or part time students, faculty, staff and employees of government-certified educational institutions are qualified for an educational version. A customer may only purchase one discounted copy of the product. Reselling and the license transfer of an educational version is not allowed.
You will be required to send a valid copy of academic identification to us and wait for further instructions from us on how to proceed. We may need a few days to process and validate your identification, so please be patient.
Personal Educational versions of our plugins are available at a discount of  40% off the retail price.
Academic/Educational institutions can also benefit from our program and get discounts of  up to 25% off the retail price. Volume licenses are also available on request
contact
Please find below artwork and other material of interest for all of our plugins. We will be happy to provide you with an NFR serial number or any additional marketing material.
Please download the Presskit here: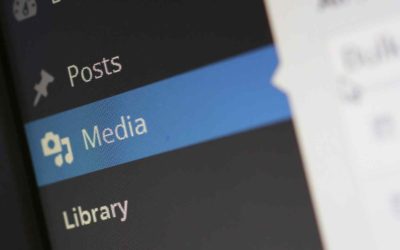 We need you (f/m/d)
We have no open vacancies at the moment.
read more