zplane releases zplane releases PEEL spectral isolator EQ plugin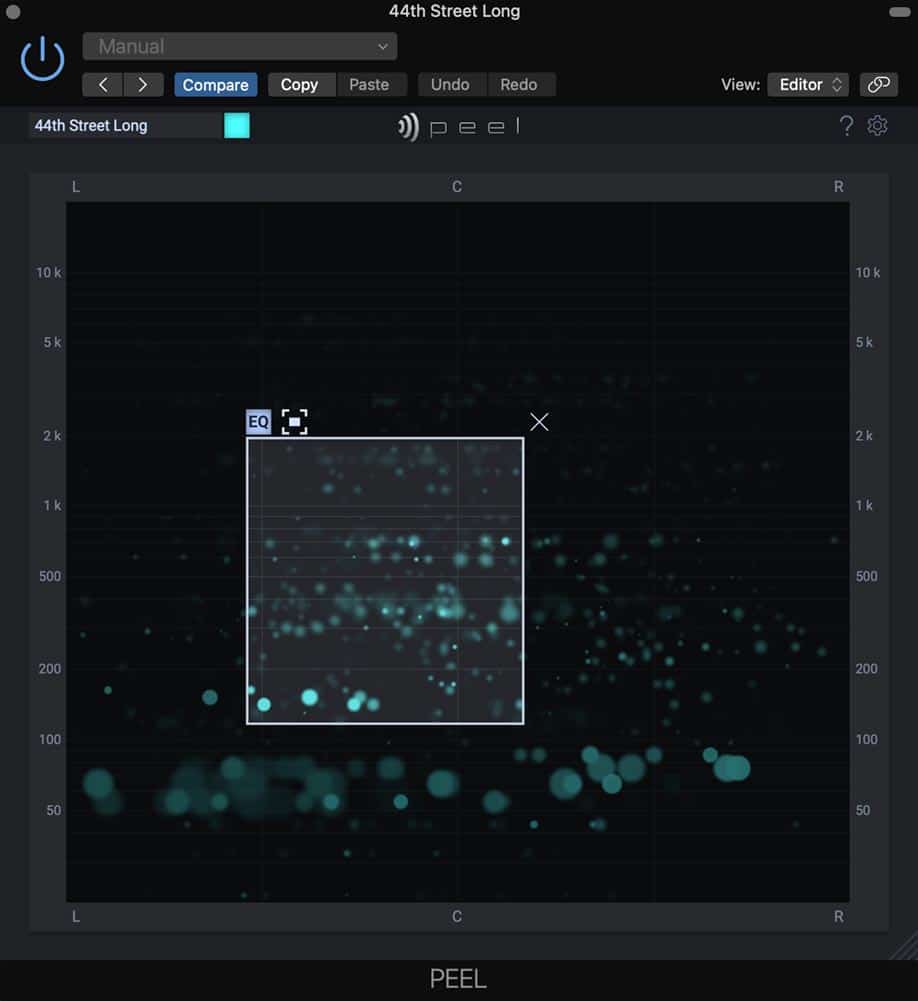 New plugin lets producers solo, mute or process single instruments in their audio recordings.
Berlin, Germany December 17, 2020: zplane development (https://www.zplane.de) just released PEEL, a new spectral isolator EQ plugin that allows producers and musicians to get inside their audio recordings and isolate, mute or process single instruments or vocal performances from audio recordings.
PEEL was inspired by the Focus EQ in zplane's music learning software deCoda, a software tool that lets musicians learn new songs in no time. The Focus EQ helps musicians isolate the parts that they want to learn.
"deCoda users really liked the Focus EQ and we started thinking we could develop it further for music production too", says Tim Flohrer, CTO and co-owner at zplane. "The ability to solo, mute and process instruments and vocals from existing audio recordings opens up for countless creative possibilities and we can't wait to see what music producers will do with it."
Aside from isolating or muting sounds, PEEL also has secondary outputs where the sound that's been taken out of the mix is routed. This means producers can mute a vocal performance in a recording and route it to an audio track in their DAW for processing: level, pan and effects without affecting the rest of the audio recording. Another example: isolate the snare from a drum loop and add reverb to the snare only.
System requirements
OS: Mac OS min. 10.7, Windows min. 7
Screen minimum resolution: 1280×800
Min CPU 1.5 GHz
Host application that supports VST/VST3/AU/AAX plugins
Availability
PEEL is available today from zplane and from leading online music software retailers for €39.
About
zplane Founded in 2000, zplane's has developed award-winning technologies in the field of pitch-correction and time stretch. These technologies are used in market-leading music production platforms world-wide and can be heard on countless songs of any genre. Aside from licensing to third-party developers, zplane has also created a string of successful plugin products and standalone applications used by musicians all over the world.
Product information
For more information & video, visit https://products.zplane.de
Press contact
For review requests or other PR and marketing issues, please contact press@zplane.de