zplane releases FENNEK 1.1 update
New presets for Netflix plus enhancements and bug fixes
Berlin, Germany December 13th, 2021: zplane.development (https://www.zplane.de) just released a v1.1 update to FENNEK, the newest peak and loudness metering solution which helps producers and audio engineers keep track of audio levels in their mixes.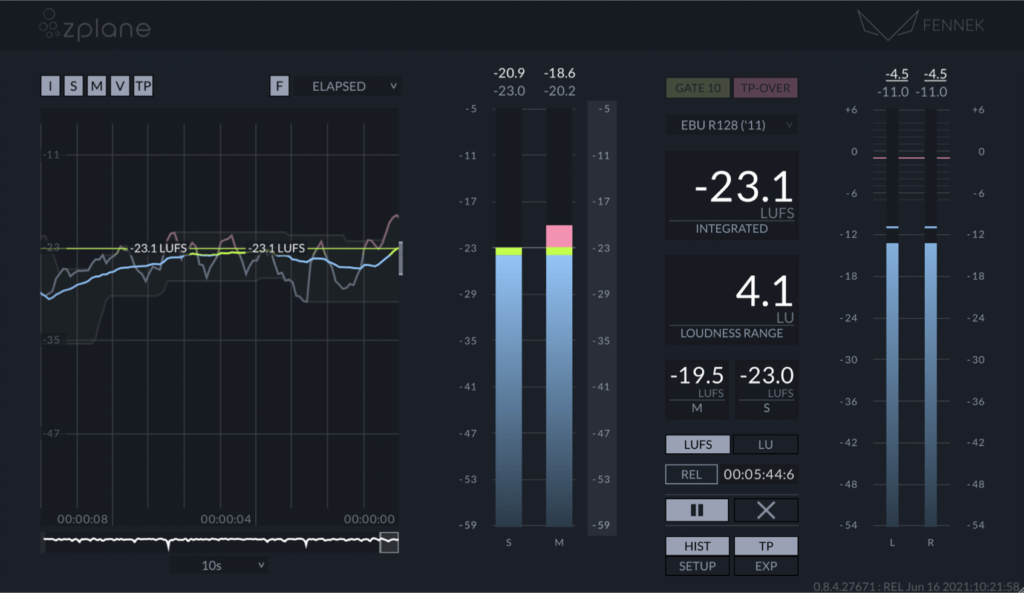 FENNEK 1.1 adds two new new measurement standards to the presets list: Netflix and Dialog LKFS. To support these new loudness standards, a new "IL Auto" display has been added so that you always see the most relevant Integrated Loudness measurement, be it IL or Dialog IL.
This new version of FENNEK also automatically re-configures itself when loaded onto surround tracks. It will configure itself to the number of channels on the track and automatically map the individual channels making measurement of surround content even faster.
There are also additional bug fixes related to screen update issues in the History View which ensure you now see the changes you make during measurement overdub sessions. This update also fixes issues with FENNEK in PreSonus Studio One and Adobe Premiere.
Product information
For more information & demo download, visit https://products.zplane.de
Product video: https://youtu.be/ZpNlzacutEg
Availability
FENNEK 1.1 is a free update for all FENNEK owners which can be downloaded today by logging in to your zplane User Account: https://userarea.zplane.de/login/#
You can also purchase FENNEK directly from the zplane Webshop or from leading online music software retailers for €119.
About zplane
Founded in 2000, zplane's has developed award-winning technologies in the field of pitch-correction and time stretching. These technologies are used in market-leading music production platforms world-wide and can be heard on countless songs of any genre. Aside from licensing to third-party developers, zplane develops a string of successful plugin products and standalone applications used by musicians all over the world.
Press contact
For review requests or other PR and marketing issues, please contact press@zplane.de