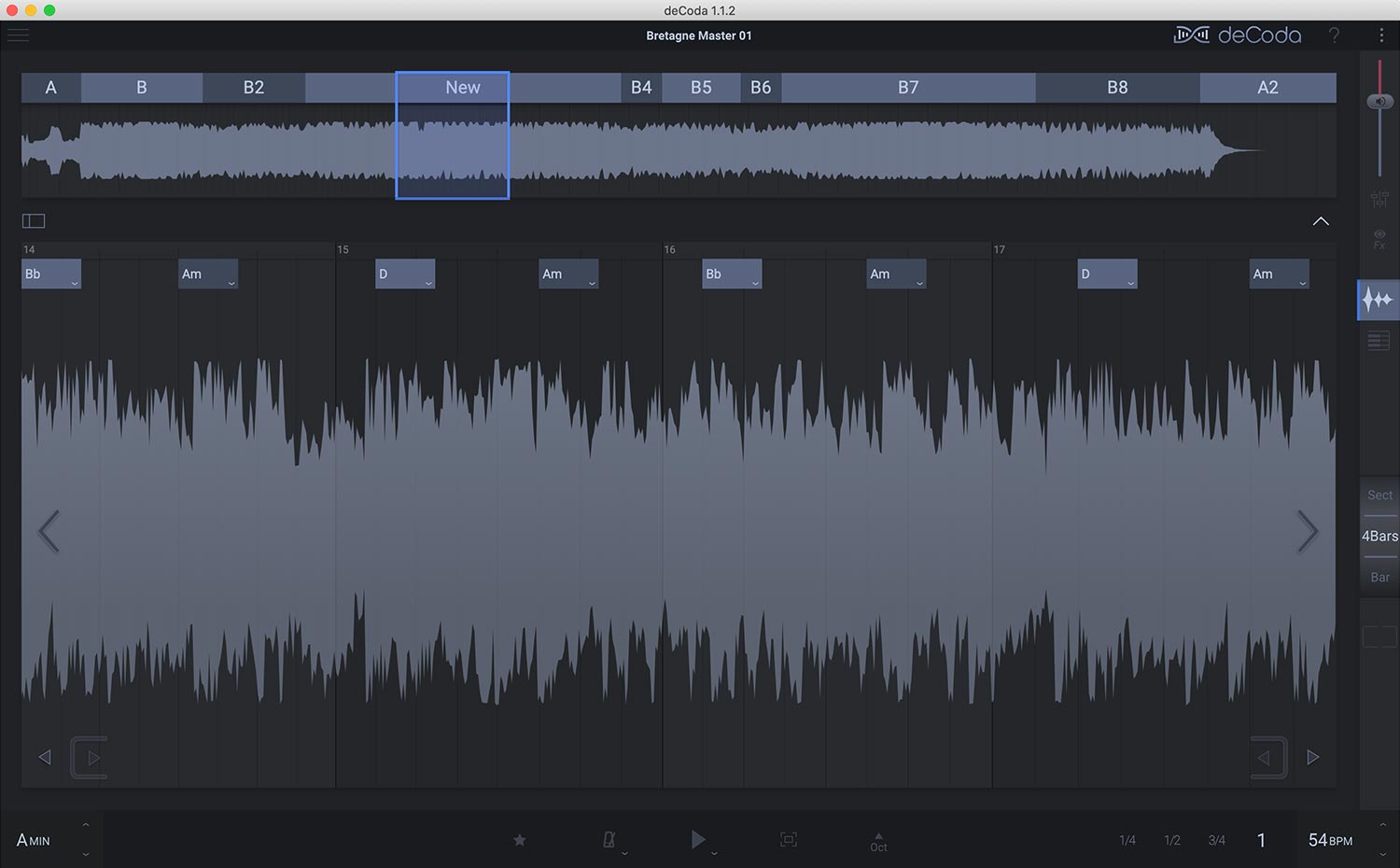 Learn any song with deCoda, the song deconstruction tool.

deCoda: Learn and analyze any song in no time at all.
Learn and analyze any song with deCoda.
Import an audio file and deCoda will tell you the key, the tempo and chords as well as identifying verse, chorus and other sections of the track.
Dive deeper with deCoda's easy-to-use tools to help you really perfect playing a song. Bring the tempo down to hear nifty musicianship or change the key of the song to find one that's more suited to your playing or singing style.
An intuitive Focus EQ helps you identify parts of the song that you want to filter out or hear isolated.
deCoda was inspired and informed by professionals in the music and recording industry to help you learn songs faster and easier than ever.
Created by zplane, deCoda is powered by the same technologies that are used by leading music-makers and producers all over the world.
zplane technology is included in many leading DAWs and can be heard on countless chart-topping hits.
Key Features
Find Key, tempo and chords with the help of advanced algorithms
Learn to play songs in parts with flexible looping options
Automatic song structure detection helps you find intro, verse, chorus etc.
Transpose parts or the entire track to a key that suits you better
Change tempo without changing the pitch
Use the Focus EQ to isolate a certain instrument
View the parts of the song on a piano roll display
Export MIDI parts that you have traced from the audio.
Native compatibility with Apple M1 processors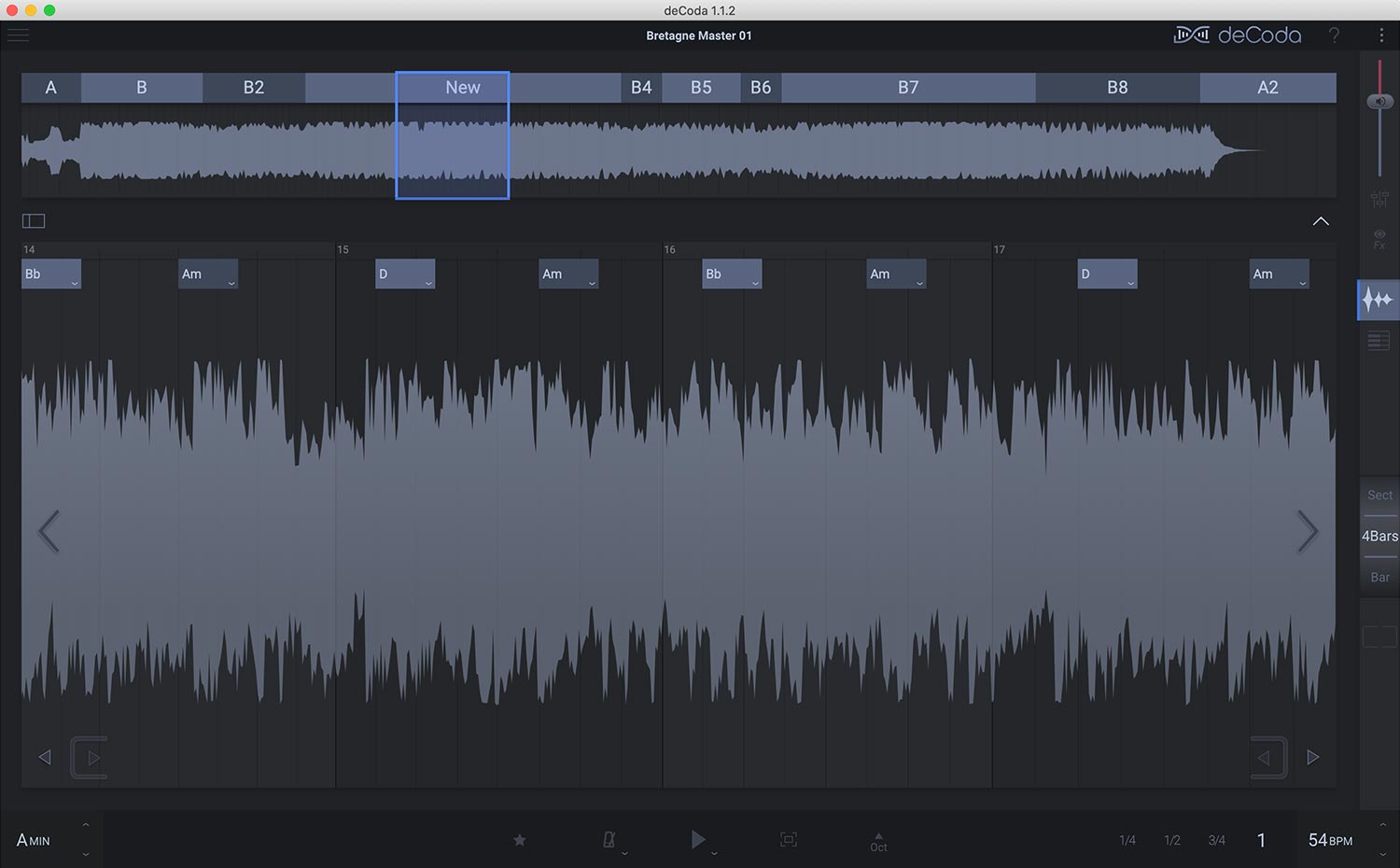 Technical Specifications
Audio formats: wav, aiff, mp3, wma, flac, ogg
Min. system CPU: 2GHz
Screen: min 1366×768 resolution
Supported Operating Systems*:

Windows 10 & 11
macOS 11, 12 & 13 | Intel & M1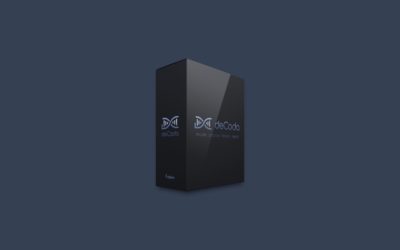 zplane releases bugfix update deCoda v1.1.2
read more