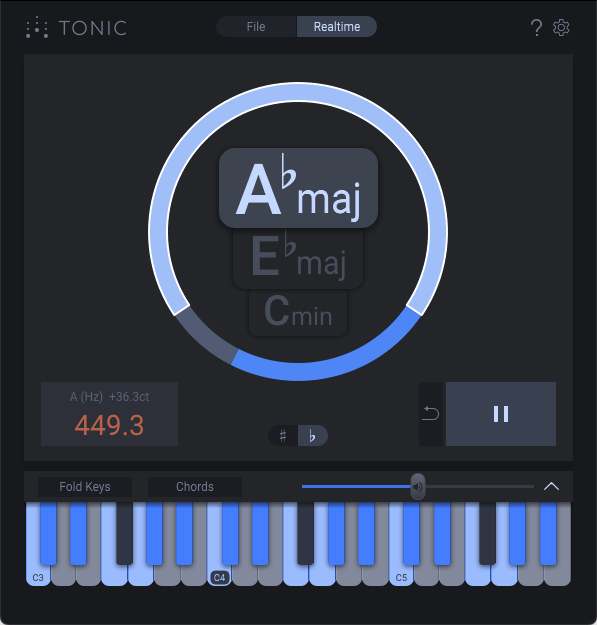 Unlock Your Music Intelligent Key & Scale Finder

Find the key of your loops, remixes, and song ideas with TONIC by zplane.
Use the AI-powered music theory plugin to find the scales and chords that work with your music.
Put the TONIC plugin on any audio track and hit play in your DAW. TONIC will analyse the sound in real time and present you with up to three suggested keys with a graphical representation showing the confidence level. Fold out the keys panel and try out notes and chords for the suggested keys to find the perfect fit.
Add bass, melody or harmony to your tracks with ease when knowing the key, scale and chords that work well with your recordings and samples.
KEY FEATURES
Detect the key in any audio recording

Explore the compatible notes and chords with the fold-out Keyboard View

Mono and Stereo operation

Reference tuning detection for recordings that deviate from A440

Offline mode – detect the key before loading audio files into samplers

Available as VST3, AU, and AAX plugins for use in your DAW of choice

Native compatibility with both Intel and M1 Macs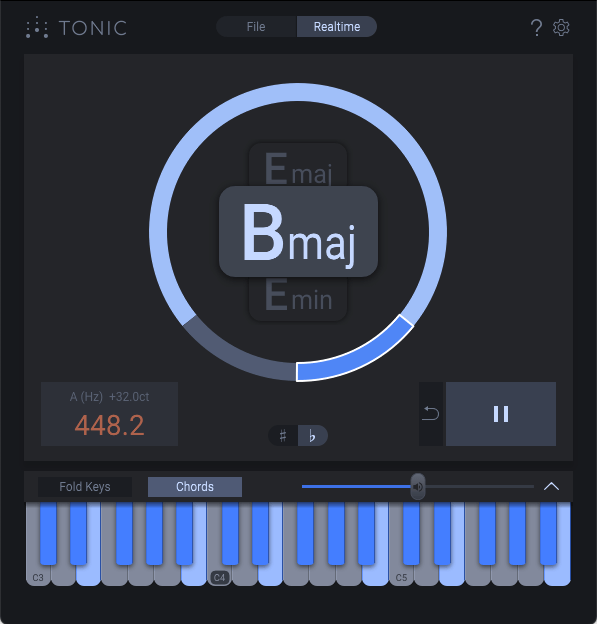 TECHNICAL SPECIFICATIONS
Mono and Stereo operation
Plugin formats: AAX, AU & VST3
Supported Operating Systems*:

Windows 10 & 11
macOS 11, 12 & 13 | Intel & M1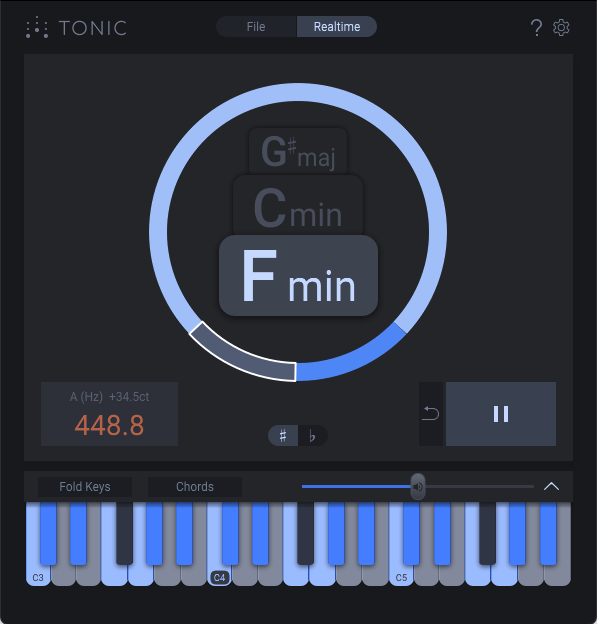 Sometimes more than one key can fit the audio—see and compare multiple possibilities with TONIC which shows 3 keys listed by probability.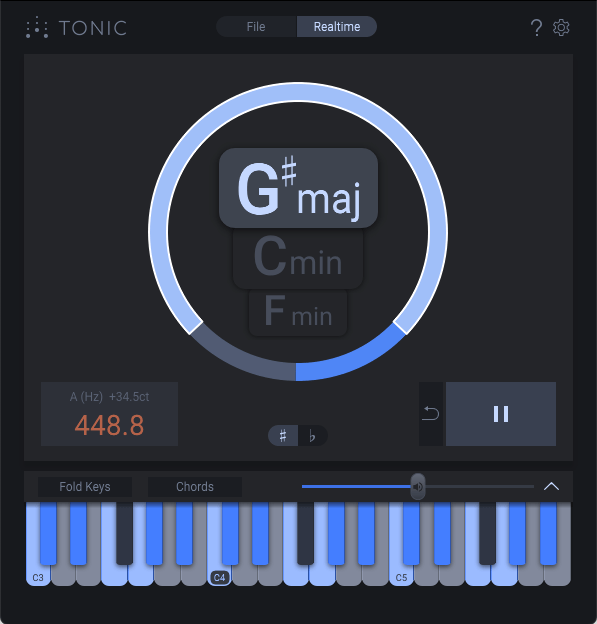 Select whether TONIC should display keys using sharp instead of flat enharmonic spellings.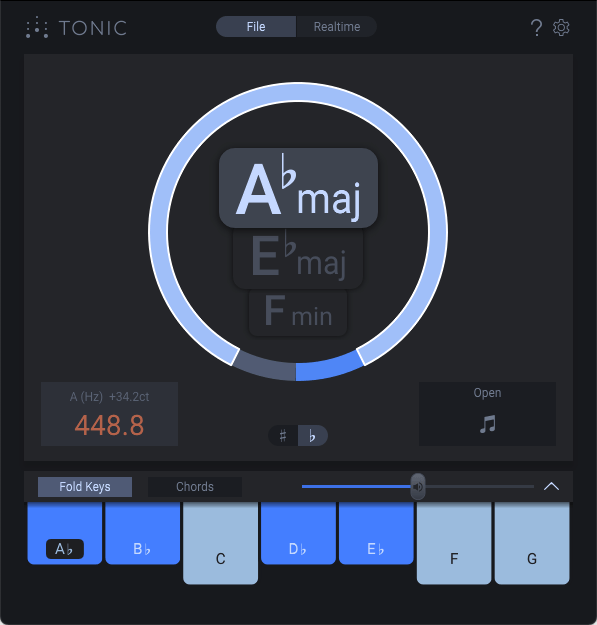 Use Fold Keys to hide all but the correct notes for the selected key—validate the key and learn its scale quickly.
Enable Chords mode to see and hear the various chords that perfectly fit the selected key.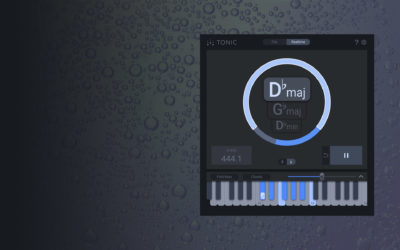 In this video, YouTuber JFilt of the Verysickbeats channel takes the TONIC VST plugin to the test in a song idea he's working on.
read more